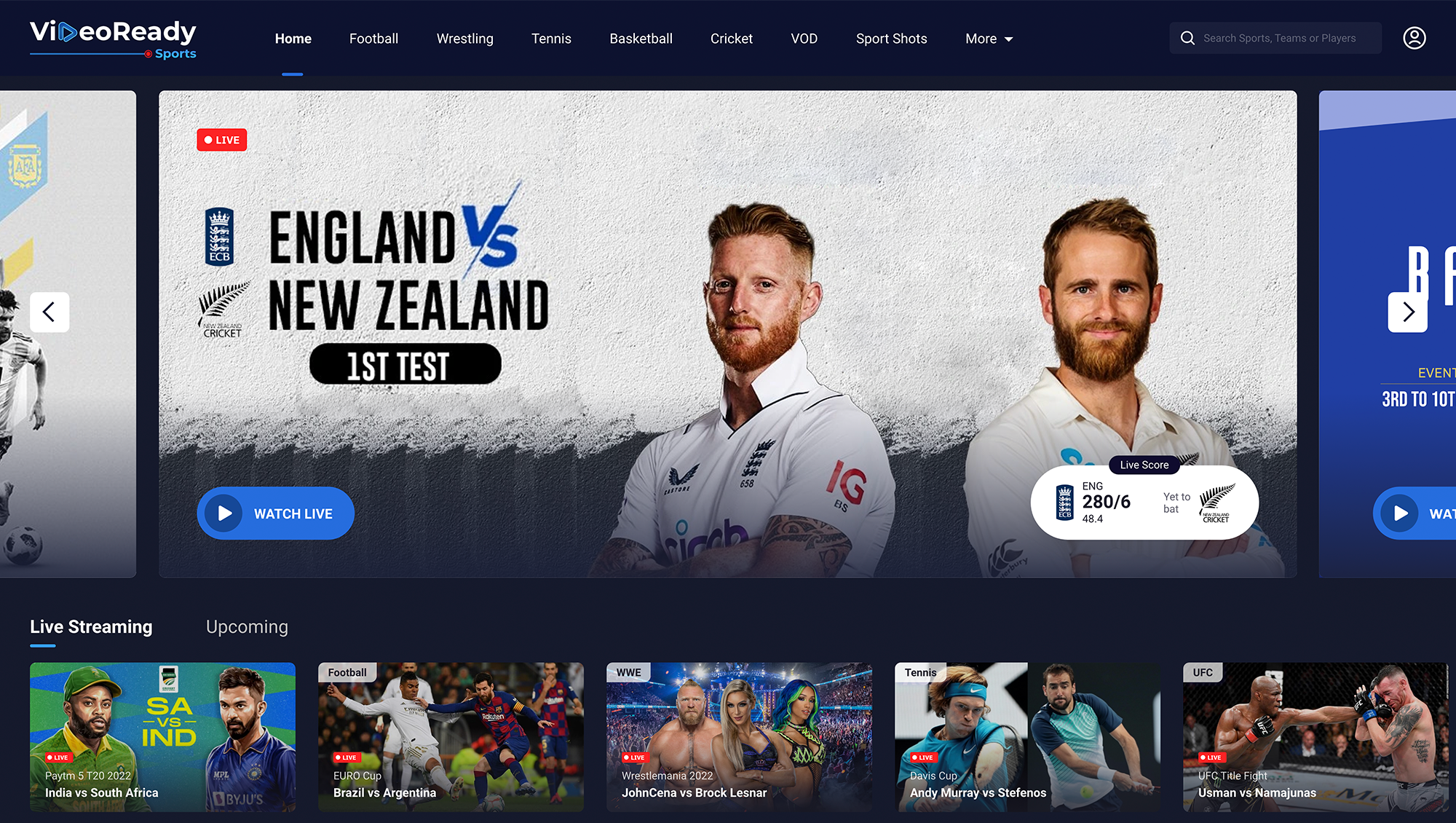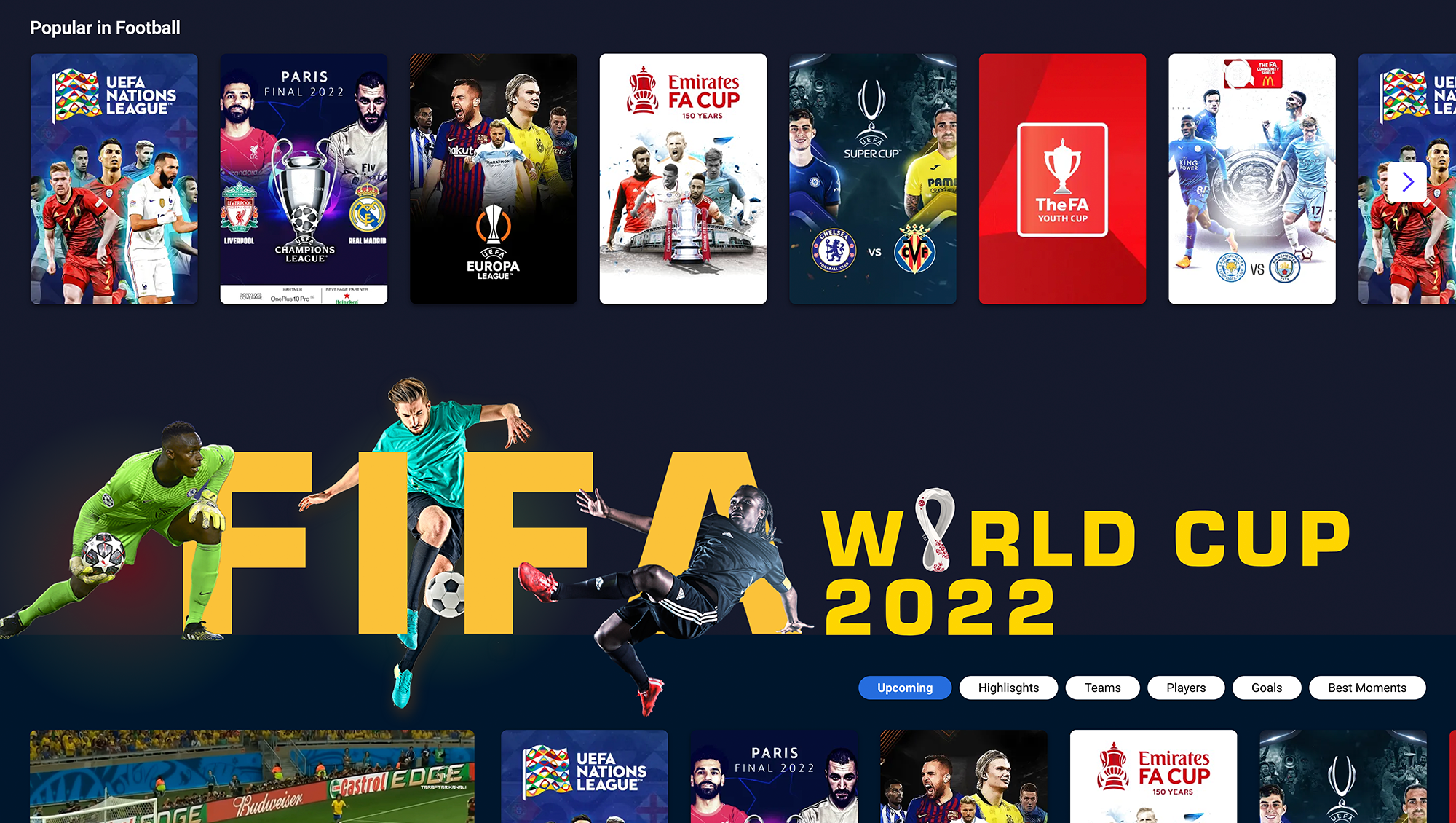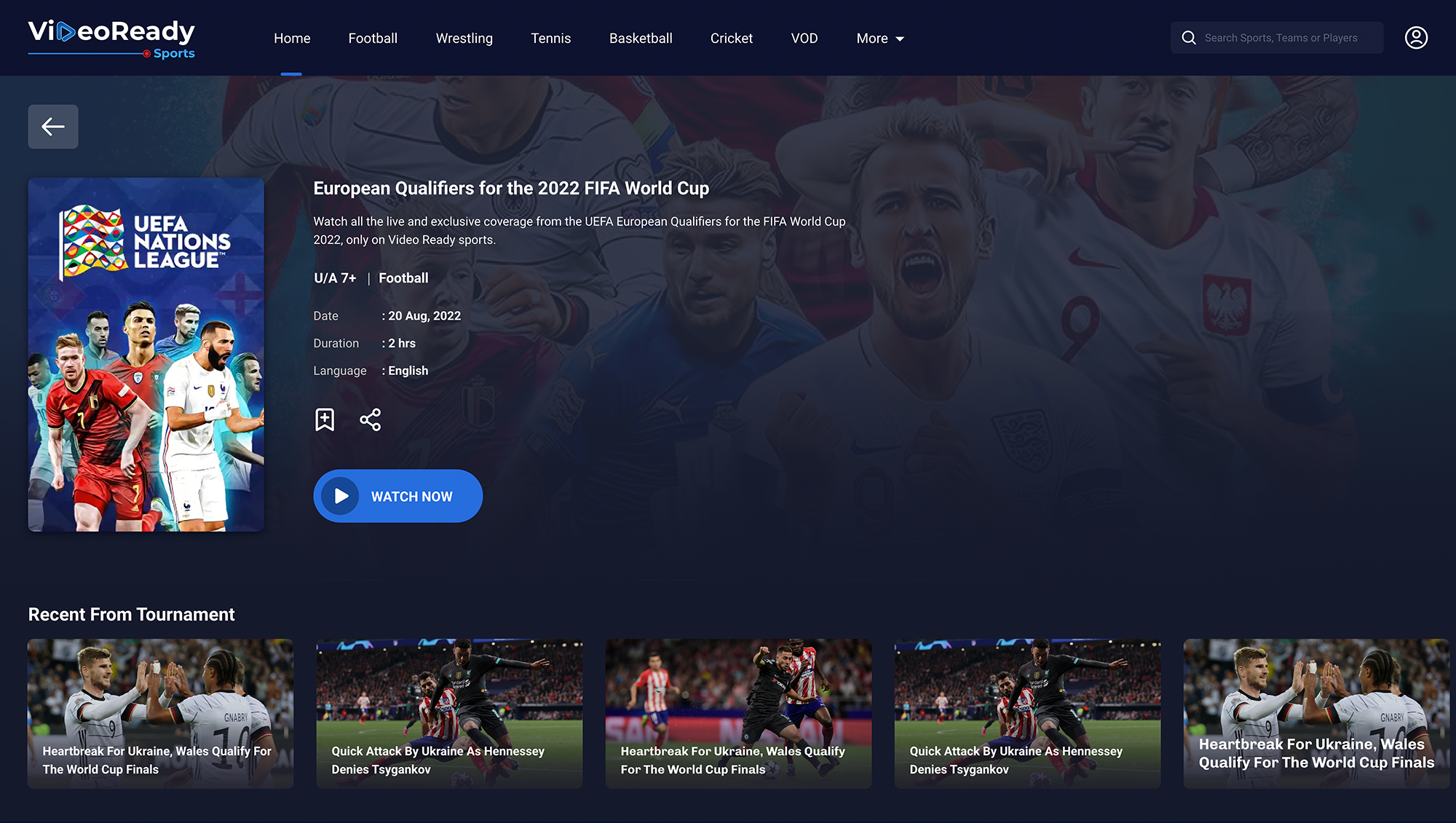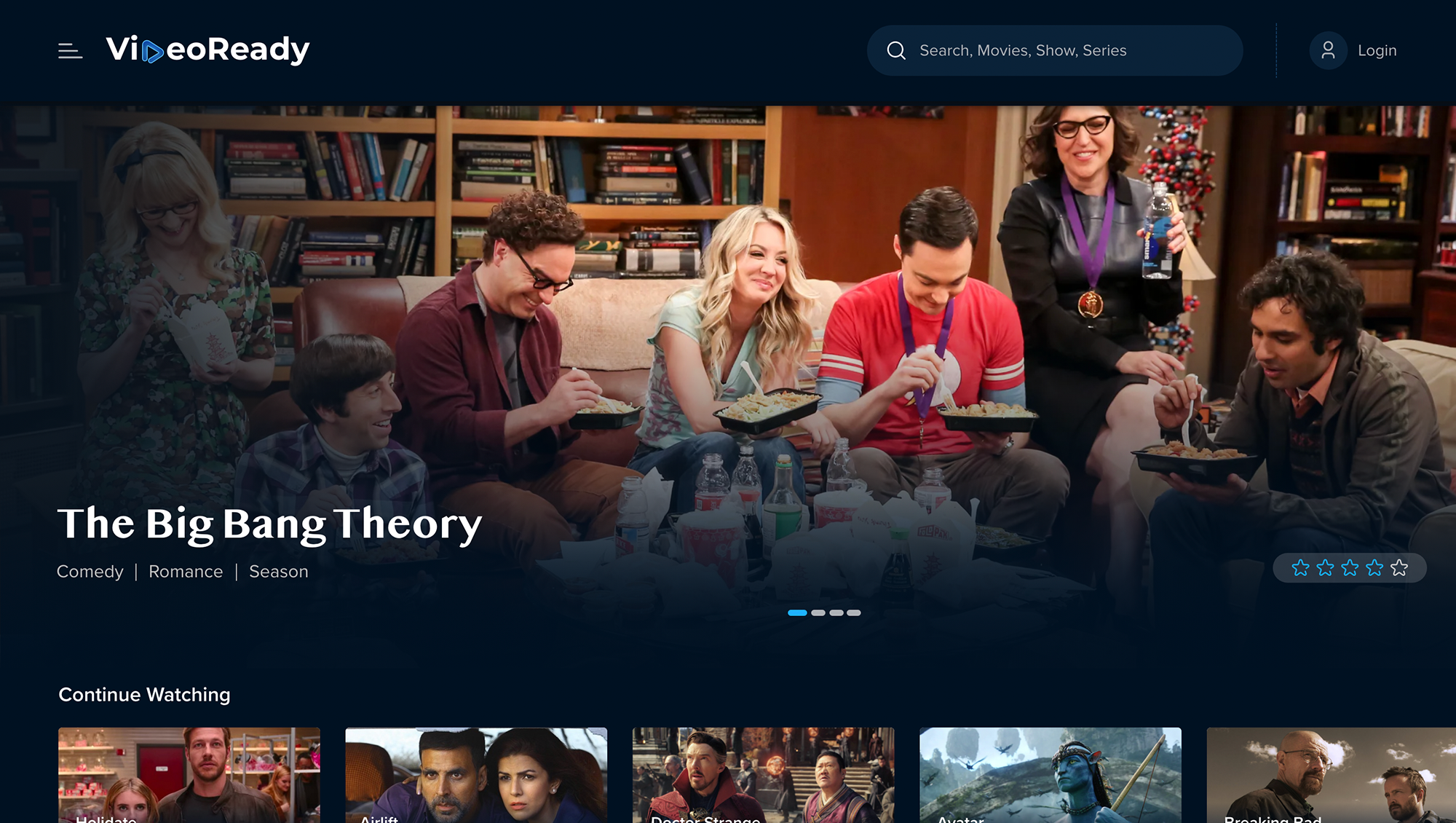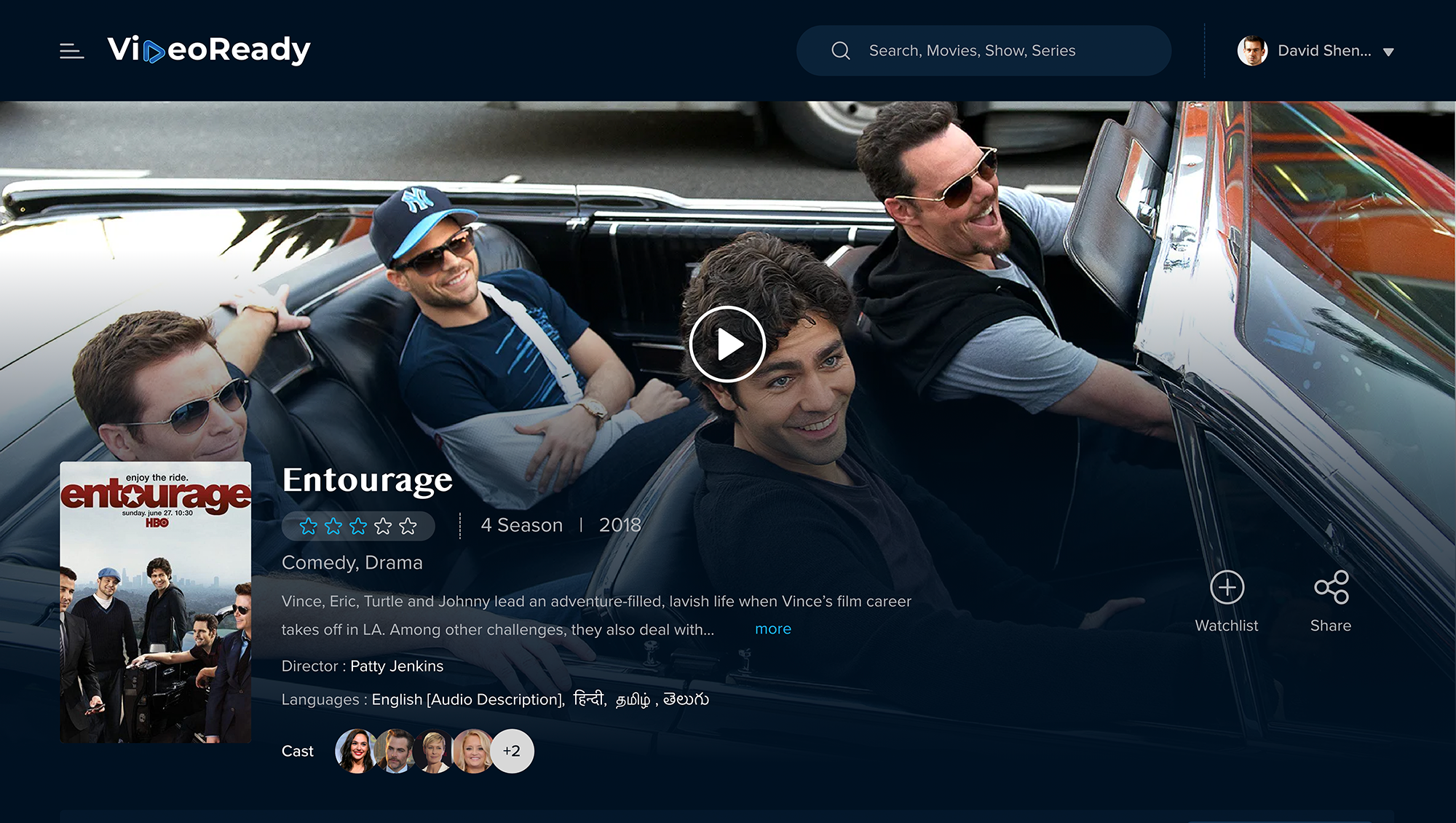 Built for Monetization

Comprehensive monetization features supporting all business models along with innovation led monetization for VOD and live

Launch Within Days

Faster time to market with configurable cross-platform apps and marketplace led pre-integrations enabling launch in a few days

Cross-Platform Apps for All Devices

Have a presence on all devices you want with cross-platform apps across mobile, web and connected TV devices

Your Platform Your IP

Own the entire sourcecode and own your roadmap to shape the destiny of your business your way.Optimized for Results

Modelled for Business Outcomes

Flexible pricing models and partner marketplace to enable a bespoke solution that solves for custom business needs


Why VideoReady?
Get a robust technology solution for all your OTT business needs.
Feature Rich & Extendable
Comprehensive feature set enabling Experience, Engagement & Monetization.
Coverage for Sports. Entertainment and Infotainment content.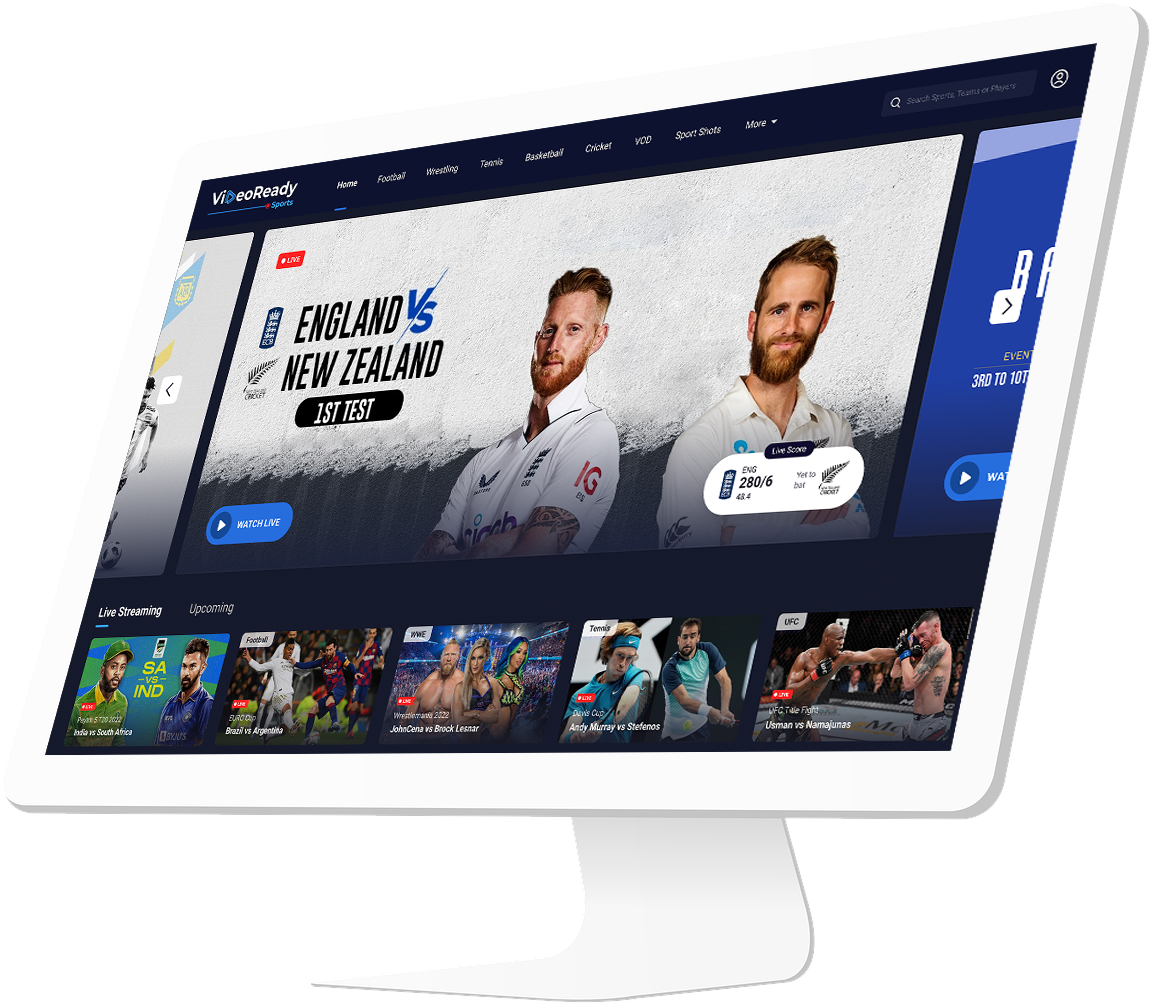 Comprehensive Content Management System
Supports both On-Demand and Live Content.
Coverage for Feature, Episodic and Sports Content.
Experience Manager for Configuring Device Level Experience.
Flexible Metadata Model with multi-lingual support.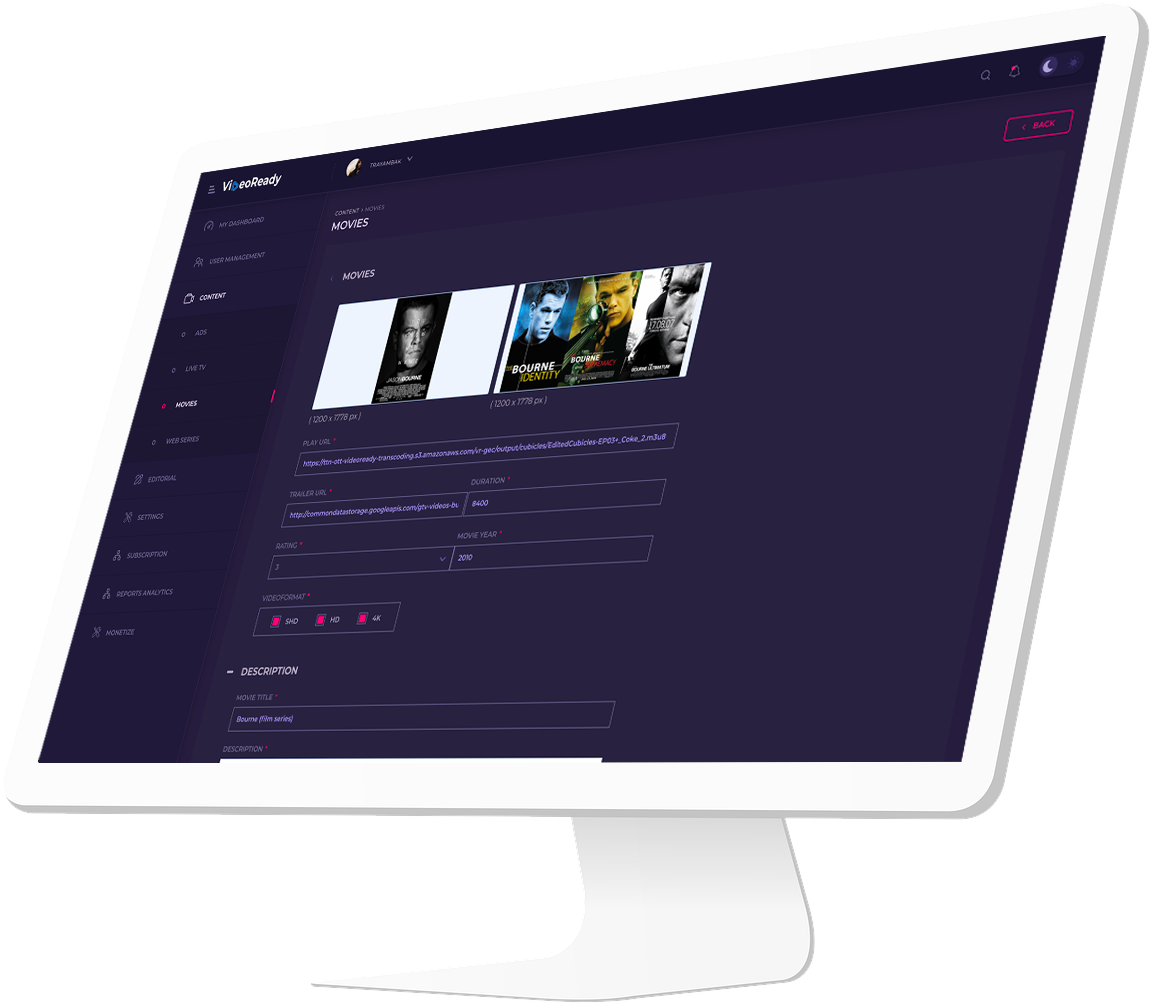 Cross-platform Applications across Connect TV landscape
Apps designed for Experience, Engagement & Monetization.
Presence across mobile, web, Smart TVs and Streaming boxes/sticks.
Common code base for faster time to market and new feature roll-out.
Designed and architect to support other custom or product back end platforms.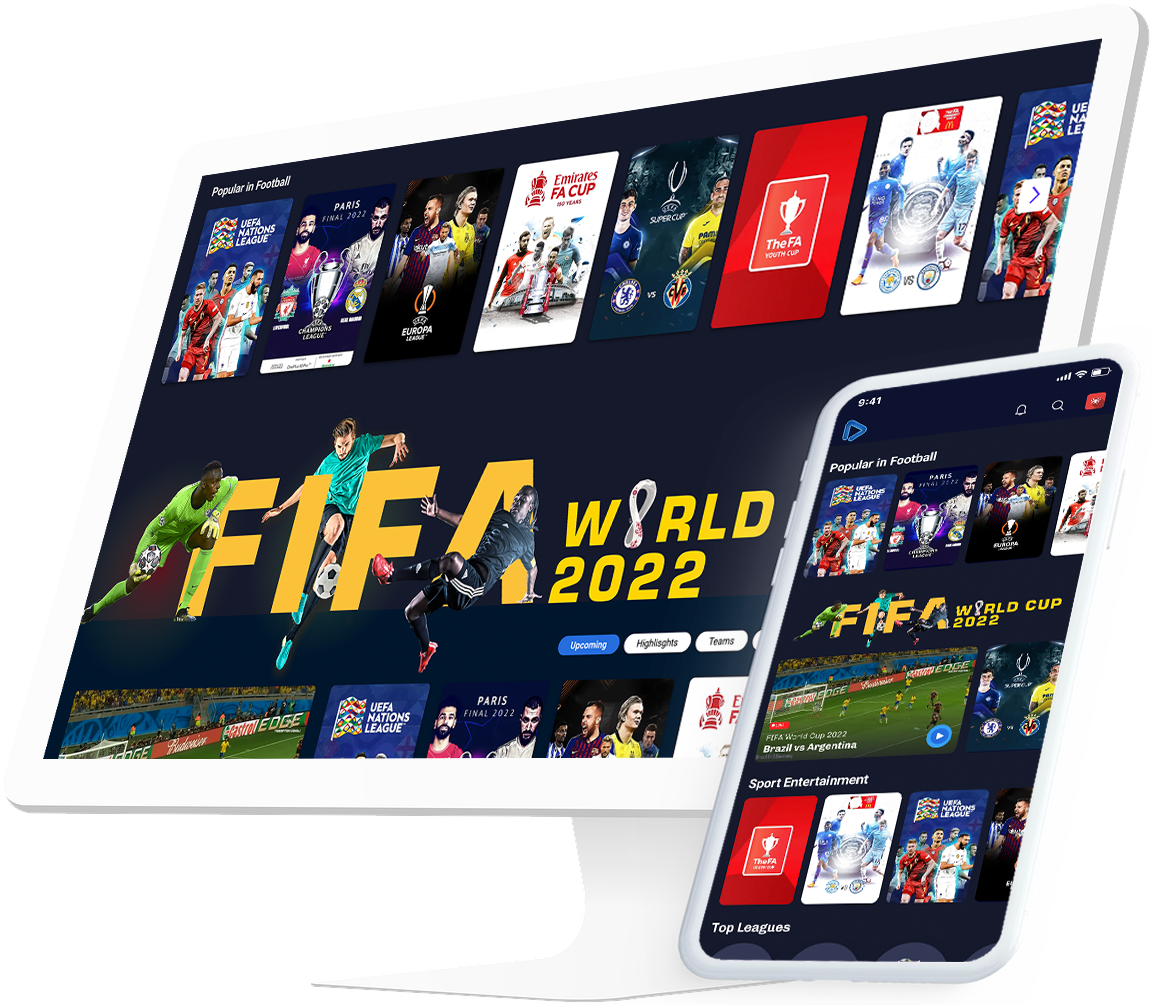 Pre-Integration with Industry Leading Products
Best in class products preintegrated for faster time to market.
Market place model to choose based on feature and budget needs.
Integrated discounted pricing for maximed value.
Complete ownership model for ease of execution.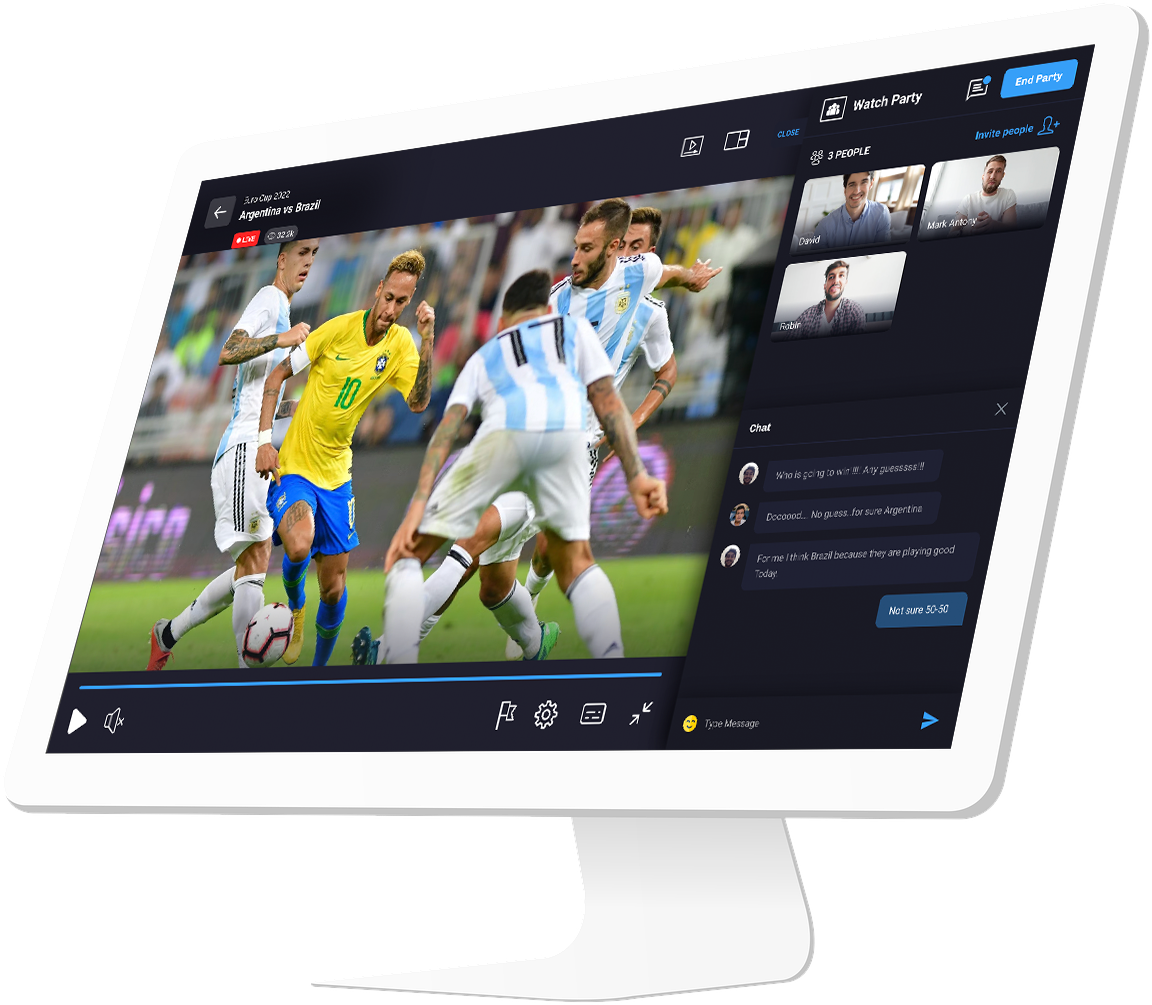 Cloud Agnostic Deployment & Workflows
Flexibility for deployment on any public, private or hybrid cloud.
Support for any cloud native or product based video pipeline.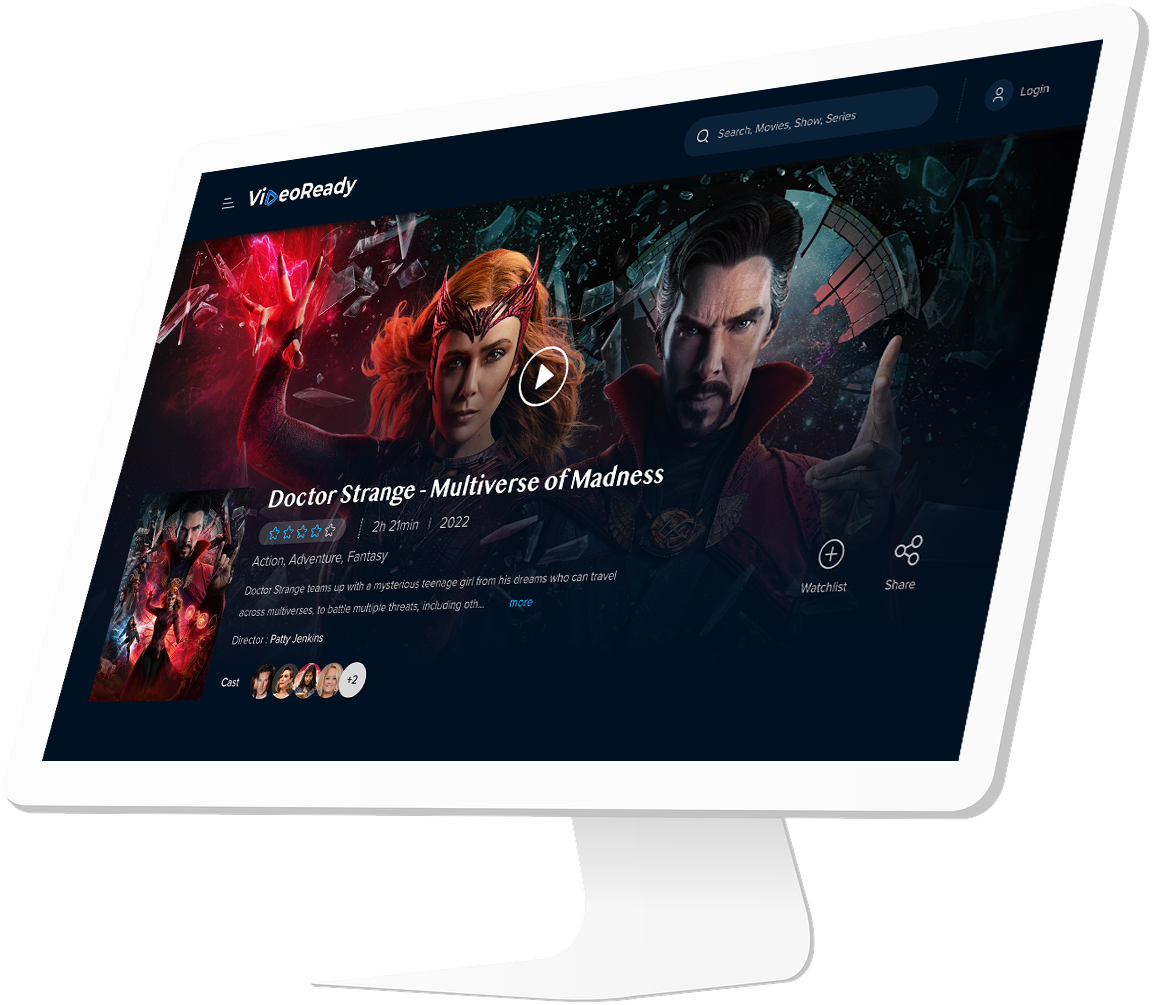 Partners Ecosystem

Our Insights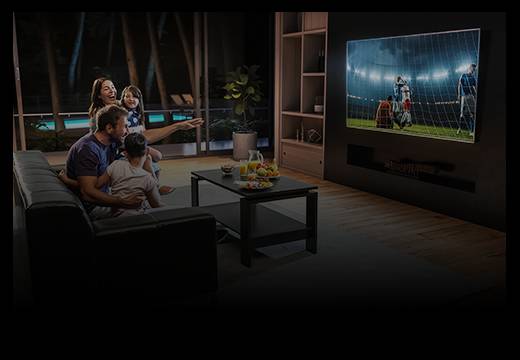 Whitepaper
Building Profitable OTT Businesses with Monetisation-as-a-Service (MaaS)
In the crowded and fiercely competitive OTT market, it has become necessary for OTT companies to find new ways to generate more revenues and maximize ROI of their investments in content, technology and marketing. In this whitepaper, we discuss Monetisation-as-a-Service (MaaS) as an approach for OTT companies to differentiate and innovate as compared to competition.